The Lower Keys represent a break from bustling vacation spots, a trove of nature preserves. On land, visitors can see the endangered Key deer of Big Pine Key roaming freely. On water, kayakers and paddleboarders can observe the mangrove clusters and flats that shelter innumerable species of birds and wildlife up close. In addition, the Florida Keys are an important part of many bird species' spring and fall migration route and the area is a prime observation post. These make Lower Keys vacation rentals ideal locations to take in  the wonder of nature.
Many say that the Lower Keys is the best place to do "nothing". The area's waterways and beaches are the perfect getaway from the hectic pace of life. The Lower Keys landmarks such as Bahia Honda State Park frequently make lists of the most pristine, beautiful spots in America.
Of course, the Lower Keys vacation rentals mean you're close enough to Key West to easily take advantage of all the southernmost city has to offer.
The Lower Keys are primarily an area of residential neighborhoods with single family homes. There are very few condos and townhouses.
They include the area from Bay Point and Bluewater to Big Pine Key. Other islands within the Lower Keys are Sugarloaf Key, Cudjoe Key, Summerland Key, The Torches (Big, Middle and Little), Ramrod Key and No Name Key.
Travel Times
Big Pine Key to Ft. Lauderdale International Airport: 3.5 hours
Big Pine Key to Miami International Airport: 3.25 hours
Big Pine Key to Key Largo: 1.5 hours
Big Pine Key to Islamorada: 1.25 hours
Big Pine Key to Marathon: 35 minutes
Big Pine Key to Key West: 40 minutes
Weather
The average temperature in Big Pine Key ranges between 78 and 90 degrees in August, the warmest month; and 62 and 75 degrees in January, the coolest month.
To find and book Key rental Homes, click here.
The Lower Keys Fun Packed And Entertaining Activities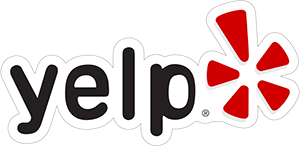 Use our handy Yelp! feed to see all the restaurants, shopping, diving, fishing, arts & entertainment, beaches, bike rentals, boating, parks, rafting/kayaking, coffee/tea, tours, and nightlife in the area. Choose your area below.
Big Pine Key
Sugarloaf Key to Ramrod Key