Key Largo is the northernmost developed area in the Florida Keys, situated an hour south of the Miami/Ft. Lauderdale area and its two major airports.
The city has been called the dive capital of the world with coral reefs and numerous wrecks to explore, making Key Largo vacation rentals a perfect choice. There is plenty for snorkelers to experience, too. Of course, it's also a sport fishing destination. There are beaches, nature trails with abundant tropical hardwoods, two state parks, a national park, and a portion of a national marine sanctuary.
Protected natural beauty has made the area a premier destination for eco-tourists and for those also interested in exploring the Everglades to own Key Largo vacation rentals.
Travel Times
Key Largo to Miami International Airport: 1.75 hours
Key Largo to Ft. Lauderdale International Airport: 2 hours
Key Largo to Islamorada: 25 minutes
Key Largo to Marathon: 65 minutes
Key Largo to Big Pine Key: 1 hour 30 minutes
Key Largo to Key West: 2.5 hours
Weather
Key Largo's average temperatures show a range of 79 to 90 degrees in July and August, the two warmest months, to 62 to 75 in January.
Visit our Key Largo vacation rentals website and book the perfect vacation rentals in Key Largo.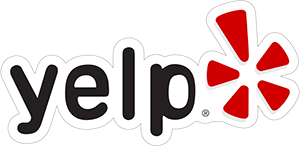 Use our handy Yelp! feed to see all the restaurants, shopping, diving, fishing, arts & entertainment, beaches, bike rentals, boating, parks, rafting/kayaking, coffee/tea, tours, and nightlife in the area.
View Listings