Key West, the "Conch Republic", is only four miles long and two miles wide, but offers all manner of adventures and diversions to its visitors. There are live music and theater, art galleries, iconic dining and drinking spots. It also has unique shops and in particular a rich, historical legacy to explore making a Key West vacation rentals a fantastic experience.
It's a place of legends, culture, and hidden natural gems. Visitors can also experience literary history, strolling the palm-lined streets as Ernest Hemingway, Robert Frost and Tennessee Williams once did. They can enjoy waters-edge dining and legendary pubs, like Sloppy Joe's, the Green Parrot, Schooner Wharf, Hogs Breath Saloon, Smokin' Tuna and Captain Tony's, made famous by Jimmy Buffet (who also has a Margaritaville outpost here) among others.
The backdrop of clear, usually sparkling turquoise waters, palm trees, and blue skies, however, leads many visitors to spend their days exploring at the sea's edge and beyond. The city offers beautiful beaches, scuba diving and snorkeling coral reefs and wrecks. You can also find activities like fishing, sunset sailing trips, water sports, and more.
Key West also offers popular outdoor attractions in a natural setting, such as the botanical gardens at West Martello Tower and on Stock Island, and tours of the historical Old Town architectural district. In addition, there's an 18-hole golf course, tennis courts with an ocean view, and even bocce.
All this combined with the wonderful climate make Key West a global meeting place. The community is also known for a tolerant vibe and creative spirit, and a good-time attitude pervades every corner of the island. Therefore, Key West vacation rentals allow you to experience all the city has to offer and capture the heart of this wondrous location.
Travel Times
Key West to Marathon: 80 minutes
Key West to Big Pine Key: 40 minutes
Key West to Marathon: 80 minutes
Key West to Islamorada: 1.75 hours
Key West to Key Largo: about 2.5 hours
Key West to Miami International Airport: 3.75 hours
Key West to Ft. Lauderdale International Airport: 4 hours
Weather
Key West and the Florida Keys have fabulous weather year-round. The average water temperatures range between a high of 87°F/31°C in July and August to a low of 69°F/21°C in January. The average air temperatures generally range between a high point of 80-89°F/27-32° in July to a low of 65-75°F/18-24°C in January.
Do you want to enjoy this experience? Find the best Key West vacation rentals for your next trip.
Book Key West Vacation Rentals To Enjoy These Activities: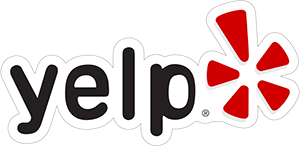 Use our handy Yelp! feed to see all the restaurants, shopping, diving, fishing, arts & entertainment, beaches, bike rentals, boating, parks, rafting/kayaking, coffee/tea, tours, and nightlife in the area.
View Listings